Welcome to Just Like Home!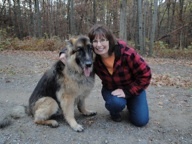 Welcome to the ultimate canine bed and breakfast experience. Welcome to a place JUST LIKE HOME! Here we treat your dog as we do our own. Rest assured your dog will receive a lot of love, hugs, and kisses, as well as wonderful socialization and play time with other dogs.
We're open 7 days a week, 365 days a year to serve your daycare and boarding needs!
7a.m. to 8:30p.m.
          CELEBRATING OVER 10 YEARS IN BUSINESS!  
         THANK YOU TO ALL OF MY LOYAL CUSTOMERS
                              (and their people too!)