Welcome to Just Like Home!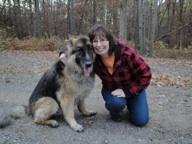 Welcome to the ultimate canine bed and breakfast experience. Welcome to a place JUST LIKE HOME! Here we treat your dog as we do our own. Rest assured your dog will receive a lot of love, hugs, and kisses, as well as wonderful socialization and play time with other dogs.
We are a BBB Accredited Business since 2012 with an A+ rating!