Welcome to Just Like Home!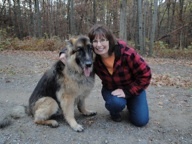 Welcome to the ultimate canine bed and breakfast experience. Welcome to a place JUST LIKE HOME! Here we treat your dog as we do our own. Rest assured your dog will receive a lot of love, hugs, and kisses, as well as wonderful socialization and play time with other dogs.
We're open 7 days a week, 365 days a year to serve your daycare and boarding needs!
7a.m. to 8:30p.m.
6/4/23.  WE ARE CURRENTLY HIRING!  PLEASE CALL SUE FOR MORE DETAILS AT 612-388-3433 OR STOP IN AND PICK UP AN APPLICATION.  
THIS IS A PART TIME PERMANENT POSITION THAT WILL REQUIRE SOME MORNINGS, EVENINGS, AND SOME WEEKENDS.  CALL FOR MORE DETAILS!
          CELEBRATING OVER 12 YEARS IN BUSINESS!  
         THANK YOU TO ALL OF MY LOYAL CUSTOMERS
                              (and their people too!)